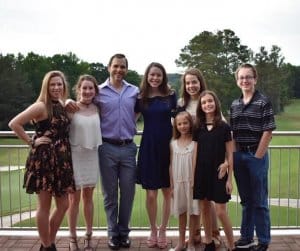 We are so happy to feature Jordan Hayworth as our student of the month!
Jordan has been taking dance at Atlanta Dance Central since he was 7 years old. He's a member of the ART Senior Company, an assistant teacher, and recently became Ms. Audrey's curriculum assistant, helping her record her amazing class combinations and choreography.
Sometimes being a male dancer in a big group of girls can be challenging. Jordan has to make his own adjustments for movements, have a different dressing room in performances, and perform with confidence at all times. After all, he will definitely stand out and he does a great job with all of it!
Jordan has been really growing his confidence, stage presence, and overall technique this year. He focuses well on his own and is always trying to better himself. Both Ms. Charlotte and Mr. Jeremy nominated him for his extraordinary work!
Here's what Jordan had to say about dance:
What's you favorite style of dance?
Tap because it's very rhythmic and it's fun to make different sounds. And I have great teachers, too.
What are your strengths as a dancer?
I have a puzzle-like brain. I can put things together very quickly and make it work correctly.
What does it take to be nominated as a student of the month?
Come to class. Do what the teachers say the first time.
How have you liked being an assistant teacher?
I enjoy the fact that I get to teach people, share my passion, and also get to re-learn the basics at the same time.
Do you have any long term goals with dance?
Become a better dancer however that may be.
Who inspires you?
Anthony Morigerato, Ms. Audrey, and Ms. Kaitlin (Fun Fact:  Ms. Audrey was Jordan's very first tap teacher!)
Great Job Jordan!  We love you!  Keep up the Fantastic Work!