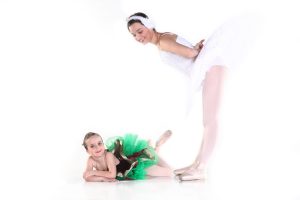 Fall classes are just over a month away, but we have a lot going on before they start!  Our summer has been packed with summer camps, intensives, and drop in classes.  We can't wait to see our students back in the studio, and wanted to let everyone know what we are doing before then.
We kick off August with our Ballet Intensive!  This is an extremely fun week with classes taught by our own faculty members as well as guest faculty members.  The ballet intensive is a great way to get back in shape and get technique back on track.  We are looking forward to challenging classes and new variations. It is sure to be a blast!
For students between the ages of 3 and 7, we are hosting an American Girl Tea Party on August 6 from 10 a.m. – 12 p.m.  Ms. Andrea and Ms. Charlotte are busy getting their dolls ready for this morning filled with fun and dancing.
SIDEWAYS Contemporary Dance Company, directed by Ms. Charlotte, is holding auditions for their annual performance of Once Upon A Holiday.  You've probably heard rumors that Once Upon A Holiday is coming to Roswell this year, and we can confirm that those rumors are true!  Once Upon A Holiday will be performed at Blessed Trinity the weekend of November 21-23.  While SIDEWAYS is an adult professional company, they always need children in their shows to help spread more holiday cheer.  The auditions are Saturday, August 9 at 10 a.m.  Stop by and you could be performing for all of Roswell as a confused snowman, a cute elf, or even a happy present! Auditions are open to any and all dance students ages 7 and up!
We can't wait to see old faces and meet new faces at our Open House on Saturday August 16.  From 11 a.m. – 2 p.m. you can stop by the studio to meet or say hi to teachers, register for fall classes, and even shop for your dress code items.  This is going to be a fun morning and we look forward to seeing everyone then!
Our last week of drop in classes is August 18 – 21.  If you're trying to figure out what to register for, or might want to add a class in a new genre, it is the perfect week to drop in!   We'll have beginning and intermediate classes Monday – Thursday of that week.
As your summer comes to a close, don't forget about all of the fun activities we have going on at ADC.  See you soon!