What is ARTistry?
ARTistry is an annual dance convention hosted by Atlanta Dance Central. This year, we are bringing in top industry professionals from all over the world to share their expertise virtually to dancers everywhere.
What will you experience at ARTistry?
Learn from top industry professionals from around the world
Take class with students from all across the country
Submit a solo video & receive feedback from our panel of experts
An exclusive special performance & workshop from Sam's Room- NAMT Winner & Upcoming NYC Musical
Meet the Faculty!
Class Schedules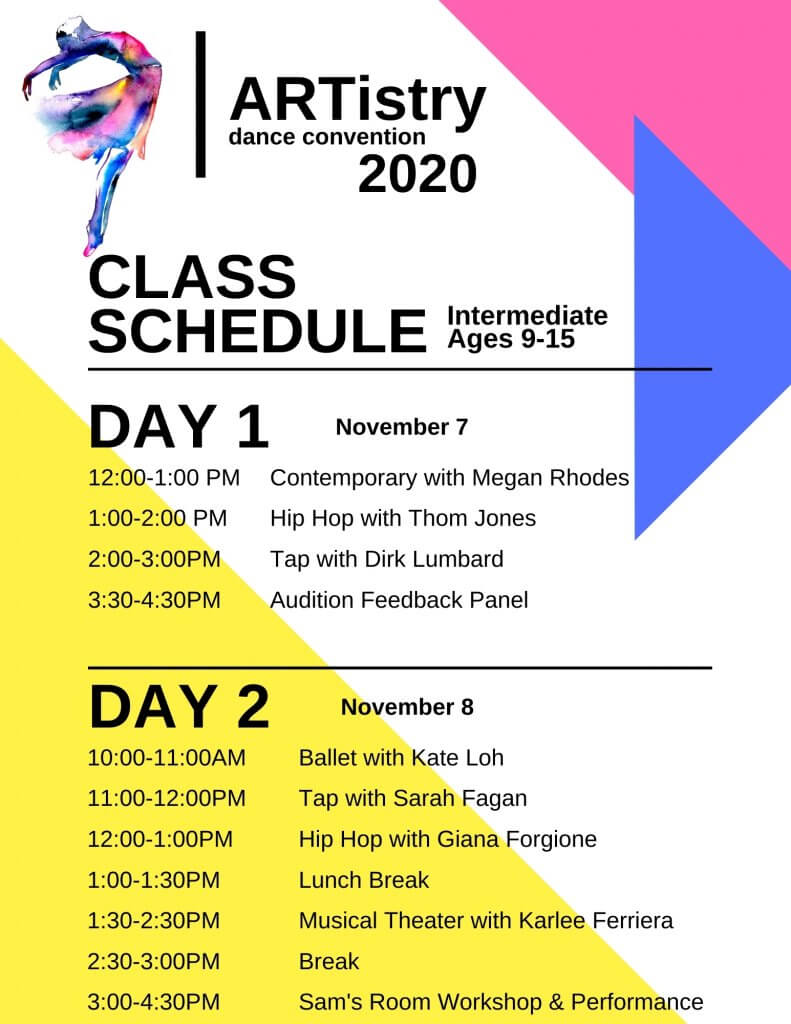 Cost for day class pass is $99.