About Our Dance Studio in Roswell, GA
At Atlanta Dance Central, we educate whole-heartedly so that our dancers are empowered to become the best versions of themselves. We believe that everyone can learn life-long lessons through dance education and we aim to instill a lifelong appreciation for dance in every student. Each student is embraced as an individual and encouraged to grow emotionally as well as physically through instruction that is technically sound, anatomically safe, and developmentally appropriate. Experienced faculty members mentor students to discover the joy of dance, manage challenges, and celebrate successes.  Welcome to our Community!
Our Staff
Charlotte Foster Williamson


Founder & Studio Director

Graduating Magna Cum Laude from the University of Georgia with a Bachelor of Arts Degree in Dance, Charlotte Foster Williamson opened Atlanta Dance Central in 2009. She founded non-profit dance company, SIDEWAYS Contemporary Dance Company in 2006 and currently serves as the Artistic/Executive Director. In 2007, she founded the Foster-Schmidt Dance Academy for Down Syndrome with Vince Schmidt, eventually expanding this program at Atlanta Dance Central to include three levels of classes and a dance company. Recently, Charlotte worked at the Atlantic Center for the Arts as the choreographer for the Luigi Project. Her work, Being (Interpretations of Interpretations), represented the University of Georgia at the American College Dance Festival in March 2006, where it received impressive feedback from noteworthy dance professionals: Ann Reinking, Steve Rooks, and Wendy Perron. Of 48 pieces submitted, Being was one of 10 selected to be performed at the Gala Showcase. Her work was presented at University of Georgia's Center for Undergraduate Research Organization Conference (CURO) and featured in the University of Georgia's Journal of Undergraduate Research (JURO). Knowbody, a piece created in 2007 specifically for SIDEWAYS, toured to New York where it was recognized by current TV choreographers, Mia Michaels and Brian Freidman. Michaels deemed the piece "timeless" and commented on the honesty of both the choreography and the performers, a trait that Foster demands from her dancers. Before moving to Athens in 2004, Foster attended the University of Florida, where she pursued a Bachelor of Fine Arts degree in dance. While in Gainesville, she was chosen to be a member of the University of Florida Dance Team; the Dazzlers. She also choreographed three full-length musicals, and eventually founded and directed her own jazz dance company, entitled Extreme Dance Company. Throughout the past ten years, Charlotte has taught jazz, modern, tap, ballet, kinder dance, musical theatre, lyrical, hip hop, and voice. Her students range from age two to adult. She is currently developing a syllabus for her Foster-Schmidt programming that she plans to share with other dance studios who want to start a program for students with Down syndrome. Atlanta Dance Central will be included in the Bulldog 100 for 2016, as one of the fastest growing businesses owned by a UGA graduate.
---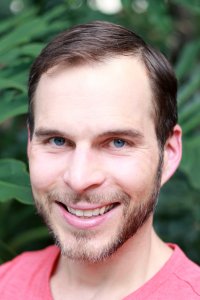 Jeremy Williamson


Aerial Department Head, Dance Faculty

Jeremy began dancing in college with UGA's Ballroom Performance Group and also performed with the UGA Ballet Ensemble and in the Young Choreographers Series shows. After graduation, he performed with Contact Dance Theatre and as a guest performer with SIDEWAYS Contemporary Dance Company in their first major concert. He joined SIDEWAYS the following season and has been dancing with them ever since, training in ballet, jazz, and modern dance. Jeremy played sports all his life and began studying fitness and conditioning in college. Jeremy has been participating in CrossFit for 3 years, and is now a CrossFit Level 1 Trainer. He believes that strength and conditioning has been an integral part of his dance training and is a great benefit to all dancers. By strengthening their bodies, creating more body awareness, and understanding their limits he believes that all dancers can better themselves in their dance technique and partnering skills and be more prepared for rigorous technique classes and performances.
---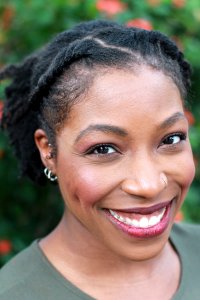 Leah Kelly


Jazz & Hip Hop Department Head, Enrollment Consultant, Dance Faculty

Leah began her  pre-professional dance training at the British Academy of Performing Arts and furthered her abilities at Valdosta State University. There she received a bachelor's of Fine Arts in Dance and a bachelor's of Business Administration. At the University Leah was fortunate enough to dance in annual dance concerts and multiple dance festivals. Such festivals include SOMAfest NYC 2013 with Professor Catherine A. Schaeffer, New Grounds Festival 2013 with Critical Mass Dance Company and the M.A.D. Festival 2014 with SWADance Collective. You will currently find Leah teaching Modern, Jazz, and Hip Hop at Atlanta Dance Central in Roswell, GA and dancing throughout the Atlanta area. Leah has been dancing with SIDEWAYS Contemporary Dance Company since 2015.  In summer of  2016, Leah was invited to join Fuerta Dance Company for one of their many short dance films "ID".  Leah is excited to be joining Fuerta again for another great season and is excited to be teaching at Atlanta Dance Central this year!
---
Audrey Crabtree


Tap Department Head, Chief Administrative Officer, Dance Faculty

Audrey holds a Bachelor of Performing Arts degree in Dance Performance from the School of American Dance and Arts Management at Oklahoma City University. Her work includes the theme park stages of Busch Gardens Williamsburg and Six Flags Magic Mountain dancing at Howl-O-Scream, Christmastown, Looney Tunes Kids Club, Fright Fest, and Holiday in the Park. Living in Los Angeles, Audrey performed with L.A. Unbound, the Speak Hill Dance Project, City Ballet of Los Angeles, Amaterasu Dance Company, and J Sutta in her music video Forever. Audrey is now performing with Atlanta-based Fuerta Dance Company and SIDEWAYS Contemporary Dance Company, and teaching at Atlanta Dance Central.
---
Michelle Mattox


Ballet Department Head, Retention Director, Dance Faculty

Michelle Mattox was born and raised in Birmingham, Alabama. While growing up, summers were spent on scholarship with American Ballet Theatre, Paul Taylor, Boston Ballet, and International Ballet Academy (London). Having graduated high school at age 15, she left home to attend college at The Boston Conservatory. There she studied on scholarship (including receiving the AnaMarie Sarazin Award twice) and received her BFA in Ballet and Modern. She has danced with the Boston Dance Theatre, Winchester Ballet, Alabama Ballet, City Ballet of San Diego, American Contemporary Ballet, and Arova Contemporary Ballet. In theatre she has either performed, choreographed, or worked backstage in many productions including Oliver!, The Sound of Music, Peter Pan, A Chorus Line, Crazy for you, Annie, The Wizard of Oz, Hello Dolly, and Snoopy. She has performed on all the major television networks (ABC, CBS, NBC). Stiletto Entertainment hired her to work on Holland America Cruise Lines taking her to Australia, New Zealand, Fiji, Hawaii and Alaska. Throughout the years, she has won 15 first place trophies from competitions across the U.S. and performed in such venues as The Macy's Thanksgiving Day Parade, Six Flags, DisneyWorld, Opryland, "Top Floor" (Boston Ballet), among many others. Her choreography won her a third place recognition in a nationwide competition. She is happy to call Atlanta, GA her home.
---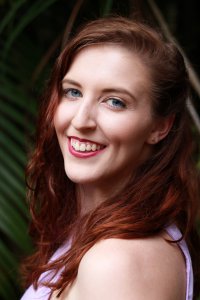 Kaitlin Davis


Marketing Director, Dance Faculty

Kaitlin Davis was born in Wilmington, North Carolina and danced competitively for eleven years before attending East Carolina University. She received a BFA in Dance Performance and the Outstanding Senior in Dance Performance Award in Spring 2014. While at ECU she studied under Teal Darkenwald, John Dixon, Tommi Galaska, Dirk Lumbard, Galina Panova, Clarine Powell, and Patti Weeks. She performed in three of the Dance mainstage productions in her time there as well as numerous smaller shows. In 2011 she choreographed for the NBC film "Gametime: Tackling the Past" in which she was also a featured dancer. Davis has also danced as part of the Cucalorus Film Festival, Forward Motion Dance Company, and Opera House Theater Company. Her choreography was showcased in the music video "Party Girl" for up and coming artist Mary Gold in 2016. She has taught students of all ages in several studios in the Wilmington area and was an instructor at the ECU Summer Jazz Dance Intensive in 2013. She is a part of SIDEWAYS Contemporary Dance Company, Atlanta Dance Collective, and a dancer for Stella Entertainment.
---
Megan Long
Contemporary Department Head, Online Manager, Dance Faculty
Megan Long is a native of Rutherfordton, North Carolina. She has been dancing for 20 years and began her pre-professional training at Winthrop University in the Fall of 2013. Performances during her time at Winthrop University include The Wiz, Winthrop Dance Theatre, Winthrop Repertory Theatre, Senior Choreography Showcase, Junior Choreography Showcase, Charlotte Dance Festival, and American College Dance Association. She has worked with Jennifer Archibald in the ArchCore40 program, as well as The Syncopated Ladies in the Syncopated Ladies Bootcamp. Choreography experience includes two modern pieces at Winthrop University and many competition routines at studios nationwide. Megan graduated Summa Cum Laude in May 2017 with a BA in Dance and Psychology from Winthrop University. She lived in New York City following graduation, where she worked as a Center Intern and Training Fellow at Gibney Dance. While in NYC, she danced with Marie Christine Giordano and danced as an extra in short films. Megan recently moved to Atlanta, Georgia to dance as a company member of Sideways Contemporary Dance Company. She looks forward to starting her performance and teaching journey in The Peach State.
---
Monica Battle


Dance Faculty

Monica Battle, a native of Indianapolis, IN began dancing at the young age of four with Dance Magic Performing Arts Company and Elite Performing Arts Academy. She spent many hours performing in various ballets, recitals, and musicals such as Scheherazade, 42nd Street, and Seussical the Musical to name a few. Upon leaving Indianapolis, Monica completed her bachelor's degree in Drama-Dance at Spelman College where she was a part of Spelman Dance Theatre and Mahogany-N-Motion. Monica then went on to receive her master's in Biomedical Research at Morehouse School of Medicine. Monica continues to be passionate about dance while balancing a career in research.

SaveSave

SaveSave

SaveSave