About Our Dance Studio in Roswell, GA
At Atlanta Dance Central, we educate to empower students to become the best version of themselves. We provide a safe space for students to belong while they learn about themselves. Our Faculty take their role of mentor seriously and truly care about each student. Our innovative curriculum allows us to fuse multiple styles of dance with values of authenticity, inclusion, and compassion in order to create balanced dancers and well-rounded people. Our professional performances showcase our team's creativity and are always age-appropriate. At ADC, students make lifelong friends and are inspired to love dance for a lifetime. We treat each dancer as an individual, create custom benchmarks for them, and provide honest feedback on the student's emotional and motor development. Our ultimate goal is to make an impact on our future community through empowering our students to become compassionate and respectful leaders. Welcome to our Community!
Our Staff
Charlotte Foster Williamson


Founder & Director of Education

Charlotte Foster Williamson started Atlanta Dance Central in 2009 to create a community where students could feel safe to be themselves. She holds a Bachelor of Arts Degree in Dance from the University of Georgia where she graduated Magna Cum Laude. She founded SIDEWAYS Contemporary Dance Company (a non-profit professional dance company) in 2006 and currently serves as the Artistic/Executive Director. In 2007, she founded the Foster-Schmidt Dance Academy for Down Syndrome with Vince Schmidt, eventually expanding this program at Atlanta Dance Central to include three levels of classes and a dance company. Charlotte worked at the Atlantic Center for the Arts as the choreographer for the Luigi Project. Her work, Being (Interpretations of Interpretations), represented the University of Georgia at the American College Dance Festival in March 2006, where it received impressive feedback from noteworthy dance professionals: Ann Reinking, Steve Rooks, and Wendy Perron.

Charlotte meets weekly with studio owners all over the world to discuss best business practices and make ADC thrive. She shares her knowledge with professional artists and her students, in order to help them create careers out of their passions.
---

Eli Coker


Dance Faculty, Physio Jazz Program Director, Operations Manager

Eli is a Roswell native. She first danced with Charlotte Foster Williamson in 2006 and started at ADC in 2009 as a part of ART Company. Eli graduated from Georgia Southern University in 2019 with a B.S. in Psychology. She studied Child Development, Recreational Therapy and Human Behavior. Eli has been a part of the ADC staff since 2014. In 2006, she began assisting with weekend workshops for the Foster-Schmidt Academy for Down Syndrome. Starting in 2019, Eli took over as director of the Physio Jazz program and the Foster-Schmidt Dance Company. She loves sharing her knowledge of human behavior and child development with the ADC community and using that knowledge to provide a well rounded education for the students.
---
Audrey Crabtree
Senior Dance Faculty, Tap Program Director, Acro Program Director
Audrey Crabtree
holds a Bachelor of Performing Arts degree in Dance Performance from the School of American Dance and Arts Management at Oklahoma City University and is a member of AEA. Her performance work includes the theme park stages of Busch Gardens Williamsburg and Six Flags Magic Mountain dancing at Howl-O-Scream, Christmastown, Looney Tunes Kids Club, Fright Fest, and Holiday in the Park. Living in Los Angeles, Audrey performed with L.A. Unbound, the Speak Hill Dance Project, City Ballet of Los Angeles, Amaterasu Dance Company, and J Sutta. Now Atlanta-based, Audrey performs and choreographs with Fuerta Dance Company (since 2016) and SIDEWAYS Contemporary Dance Company (since 2012). Director of the Tap and Acro programs at ADC, she is also PBT certified.
---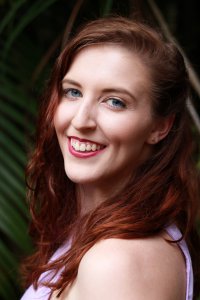 Kaitlin Davis


Marketing Director

Kaitlin Davis received a BFA in Dance Performance from East Carolina University. She choreographed for the NBC film Gametime: Tackling the Past in which she was also a featured dancer. Kaitlin has danced as part of the Cucalorus Film Festival, Forward Motion Dance Company, and Opera House Theater Company. She has taught students of all ages in the Wilmington and Atlanta areas. Currently, Kaitlin is a part of SIDEWAYS Contemporary Dance Company, Atlanta Dance Collective, Stella Entertainment, and Britt Fishel & Artists. She is currently the marketing director for ADC.
---
Sarah Davis
Dance Faculty, Communication Specialist
Sarah Davis is from Wilmington, North Carolina and holds a BFA in Dance Performance and Choreography from East Carolina Univeristy where she graduated Magna Cum Laude with Honors. She has trained under instructors including Tommi Galaska, Galina Panova, Dirk Lumbard, John Dixon, David Ingram and Teal Darkenwald. For four years, Sarah danced professionally during her summers at the Tony Award winning The Lost Colony in the Outer Banks of North Carolina. There, she played the role of Elizabeth Glane in 2016 and in 2017-2019 she acted as dance captain. Sarah is also performing with SIDEWAYS Contemporary Dance Company.
---
Megan Long
Dance Faculty, Contemporary Program Director, Relationship Manager
Megan Long graduated Summa Cum Laude from Winthrop University with a BA in Dance & Psychology in 2017. She was awarded most inspiring Junior and Senior Choreographer during her undergraduate studies. After graduation, Megan found herself growing as a dancer, choreographer, and person in NYC working as an Intern and Training Fellow at Gibney. She is a company member with Sideways Contemporary Dance Company. Megan specializes in contemporary, tap, and jazz choreography and has been awarded numerous choreography awards from her work with competitive studios. She travels to competitive studios throughout the southeast to set choreography and works backstage with Applause Talent connecting with dancers throughout the US. Megan is so inspired by working with her students and finds a purpose in her journey through watching her students evolve and grow!
---
Michelle Mattox
Senior Dance Faculty, Ballet Program Director, Primary Program Director
Michelle Mattox attended college at The Boston Conservatory. There she received her BFA in Ballet and Modern. She has danced with the Boston Dance Theatre, Winchester Ballet, Alabama Ballet, City Ballet of San Diego, American Contemporary Ballet, and Arova Contemporary Ballet. She has been invlolved with many theatrical productions including Oliver!, The Sound of Music, Peter Pan, A Chorus Line, Crazy for you, Annie, The Wizard of Oz, Hello Dolly, and Snoopy. She has performed on all the major television networks (ABC, CBS, NBC). She performed on Holland America Cruise Lines. Michelle has performed in such venues as The Macy's Thanksgiving Day Parade, Six Flags, DisneyWorld, Opryland, "Top Floor" (Boston Ballet), among many others.
---
Haley Varano
Dance Faculty, Media Specialist
Haley Varano was born and raised in Roswell, GA. She first started dancing with Charlotte Foster Williamson in 2006. By the time ADC opened in 2009, she joined Atlanta Rising Talent. Haley has been a member of SIDEWAYS Contemporary Dance Company since 2015. In 2020, Haley graduated from Kennesaw State University with a B.S. in History Education and a minor in dance. Haley has been an ADC staff member for 2 years. Along with teaching at the studio, she also photographs the dancers and creates videos for ADC. Haley is a full-time middle school history teacher. She enjoys passing her love of dance to her own students at ADC.
---
Jeremy Williamson
Senior Dance Faculty, Aerial Program Director
Jeremy Williamson began dancing in college with UGA's Ballroom Performance Group and performed with UGA Ballet Ensemble. After graduation, he joined Contact Dance Theatre and was a guest performer with SIDEWAYS Contemporary Dance Company in their first major concert. He joined SIDEWAYS the following season and trained in ballet, jazz, and modern dance. Jeremy played sports as a kid and as a hobby migrated to studying fitness, strength and conditioning in college. He is now a CrossFit Level 2 and CrossFit kids coach, and believes strength and conditioning were an integral part of his dance training and can provide benefit to all dancers. As an intersection of dance and fitness, Jeremy introduced the aerial program to ADC in 2014 and loves helping students overcome obstacles in the classroom to develop overall bravery and resilience.
SaveSave
SaveSave
SaveSave